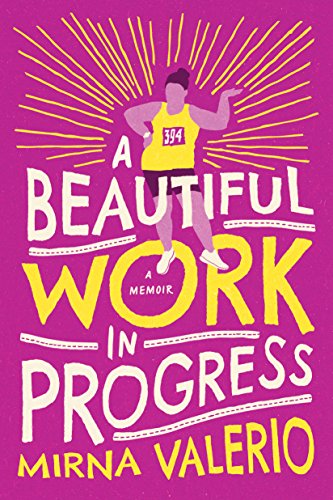 A Beautiful Work In Progress
by Mirna Valerio
★★★★★
Simply inspirational; life is a marathon
I'm simply staggered by Mirna Valerio's story; it's amazing and inspirational beyond what I can describe. Simply an amazing person. There are passages that left me uplifted and ones that left me in tears. I hope some in my family can read this story for inspiration to persevere despite health and weight problems, to use parents as inspiration and support, yet to improve every generation, to take the strengths from our parents and reach higher. Her writing is deceptively clear, easy to read, and at times quite lyrical. You can picture the trails meandering through the woods, the fall of rain, the encroaching dark, etc.
Mirna Valerio describes her childhood interwoven with her adult struggles and marathon runs. Even her DNF (Did Not Finish) runs are life lessons. I love how she doesn't beat herself up about choosing to save her health/avoid injuries and run further another day. She makes no excuses and simply flies higher.
I'm actually at a loss for words and will simply say that if you enjoy inspiring autobiographies, this one's for you. Mirna Valerio is one amazing lady.
Book description
Runners' vocabulary is full of acronyms like DNS for "Did Not Start" and DNF for "Did Not Finish," but when Mirna Valerio stepped up to the starting line, she needed a new one: DNQ for "Did Not Quit."
Valerio has tied on her running shoes all across the country, from the dusty back roads of central New Jersey to the busy Route 222 corridor in Pennsylvania to the sweltering deserts of Arizona. When you meet her on the trail, you might be surprised to see she doesn't quite fit the typical image of a long-distance runner. She's neither skinny nor white, and she's here to show just how misguided these stereotypes can be.
In this prejudice-busting, body-positive memoir told with raw honesty, an adventurous spirit, and a sharp sense of humor, Valerio takes readers along on her journey from first-time racer to ultramarathoner and proves that anyone can become a successful athlete.

Copyright secured by Digiprove
Acknowledgements: All book cover artwork and all text g more...
All Rights Reserved