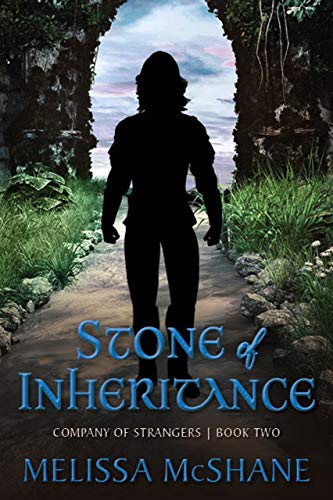 Stone of Inheritance
by Melissa McShane
★★★★★
Blackmail and free will
The scrapper team is united in its goal to help Alaric find the ritual items he needs to free his people from mind-bound slavery. Unfortunately, a noblewoman intent on regaining her family's lost rank and estate has outbid them on a set of daggers – all to force the team to venture into dangerous territory to regain a stone that will prove her identity to the king. All they have to do is fight off the usual monsters, plus a nest of carvers – vicious human-like creatures, who have inhabited the estate in the humans' absence. The carvers have strength, cunning, hunger, and a powerful wizard on their side. Sienne and the others a priest at odds with his god, a wizard with a sincere lack of spells, a mysterious fighter, a stealthy rogue, and a rather massive person who may be able to turn into an even more massive unicorn. They also have a sincere desire not to be eaten. What could go wrong?
McShane weaves her world even more complexly, thrusts her characters into life-changing situations, and leaves us on the edge of our seats wanting more. Another great read from one of my favorite authors. Can't wait for the next book, Mortal Rites (Company of Strangers Book 3); there's a sneak peek at the back of Stone of Inheritance. Highly recommended.
Book description
For months, Sienne and her scrapper team have faced many challenges in their quest to free Alaric's people from the wizard enslaving them. But when a new, unexpected challenge threatens to end their quest, the companions have no choice but to give in to a blackmailer's demand: retrieve an ancient stone artifact from an abandoned village.
Their new adventure takes them north to the edges of the Empty Lands, where monsters roam free and even the land is dangerous. Someone else wants what they're after—someone who will kill to get it. And in a deserted castle past the borders of civilization, the companions encounter evil unlike any they've fought before.
A thrilling adventure of powerful magic, dangerous foes, and the triumph of free will.

Copyright secured by Digiprove
Acknowledgements: All book cover artwork and all text g more...
All Rights Reserved