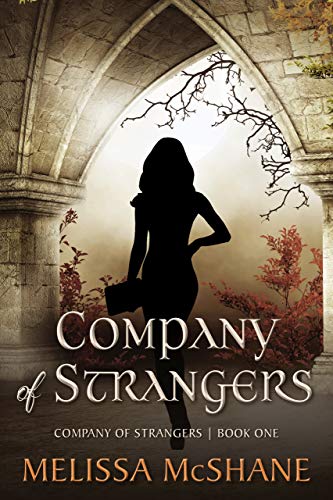 Company of Strangers
by Melissa McShane
★★★★★
Alaric hates wizards
Sienne has run away from her family's estate and embraced the life of a scrapper. But it's hard to get a job with no experience, gear, or references. Dianthe, a stealthy rogue, hires Sienne for her team, but there's one small problem, her partner, Alaric hates wizards – with good reason. But Sienne is desperate for a job – for the money, for the experience, and for the chance of friends. But how can this team ever meld: a not-thief, a drunken priest, a mysterious fighter, a wizard hiding from her noble family, and a rather massive leader who's hiding the biggest secret of all. All it will take is some magic, courage, the cleverness to outwit their enemies… and trust. No problem.
As usual McShane pulls you in with her world-building, characterization, and insights on the human condition. A fun read that leaves you hankering for the next book.
Book description

The wizard Sienne hopes to make a name for herself as a scrapper—someone who scours the ruins of the Empty Lands for treasure and lost magical artifacts. But first she must find someone willing to take a chance on a desperate beginner.
When Sienne finally catches a break, she becomes part of a ragtag group of adventurers—a desperate scrapper named Dianthe, her wizard-hating partner Alaric, the drunk priest Perrin, and a young fighter named Kalanath.
But finding the treasure proves only the beginning. They must learn to work together as a team. Their very survival may depend on it.
An epic adventure of daring quests, second chances, and the power of friendship.

Copyright secured by Digiprove
Acknowledgements: All book cover artwork and all text g more...
All Rights Reserved