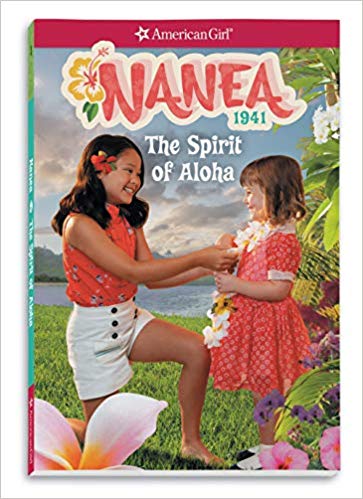 Nanea: The Spirit of Aloha
★★★★★

Great view of WWII, Pearl Harbor, and how it affected the people of Hawaii
Nanea: The Spirit of Aloha is fun and yet so educational. I'm embarrassed to say that before I read this book, I never really thought about World War II from the viewpoint of the citizens of Hawaii. I always thought in general terms of America as a whole. Nanea is the youngest in a Hawaiian family who is desperate to show that she is growing up. In the midst of her plans with friends to prove their maturity and win a local contest, Pearl Harbor is attacked. Nanea, her family, and her friends must deal with devastation, blackouts, curfews, the arrest of Japanese citizens simply due to their origin, and trying to do their part to support the war effort.
Although I thought I knew a decent amount about WWII, rationing, etc., I never realized things like bottles were in demand. There's so much history in this book, told in a very engaging and heart-touching way. Events are made personal and real by the way they twine through the lives of Naneaand her family. There's a glossary of Hawaiian words in the back and a brief synopsis about the time in which Nanea lived. This is a great living history story that will teach while entertaining. Highly recommended.
Book description
Nanea Mitchell may be the youngest in her family, but she knows she's old enough to do grown-up things. Before she can prove she's ready for responsibility, the unthinkable happens. Japan attacks Pearl Harbor – the naval base where her father works – and America is at war! Now Nanea must cope with missing friends and family member, rumors of additional attacks, and lonely nighttime blackouts. As the war wears on, Nanea faces difficult chores and choices. With the spirit of aloha – love, understanding and compassion – Nanea helps others in ways she never imagined.

Copyright secured by Digiprove
Acknowledgements: All book cover artwork and all text g more...
All Rights Reserved