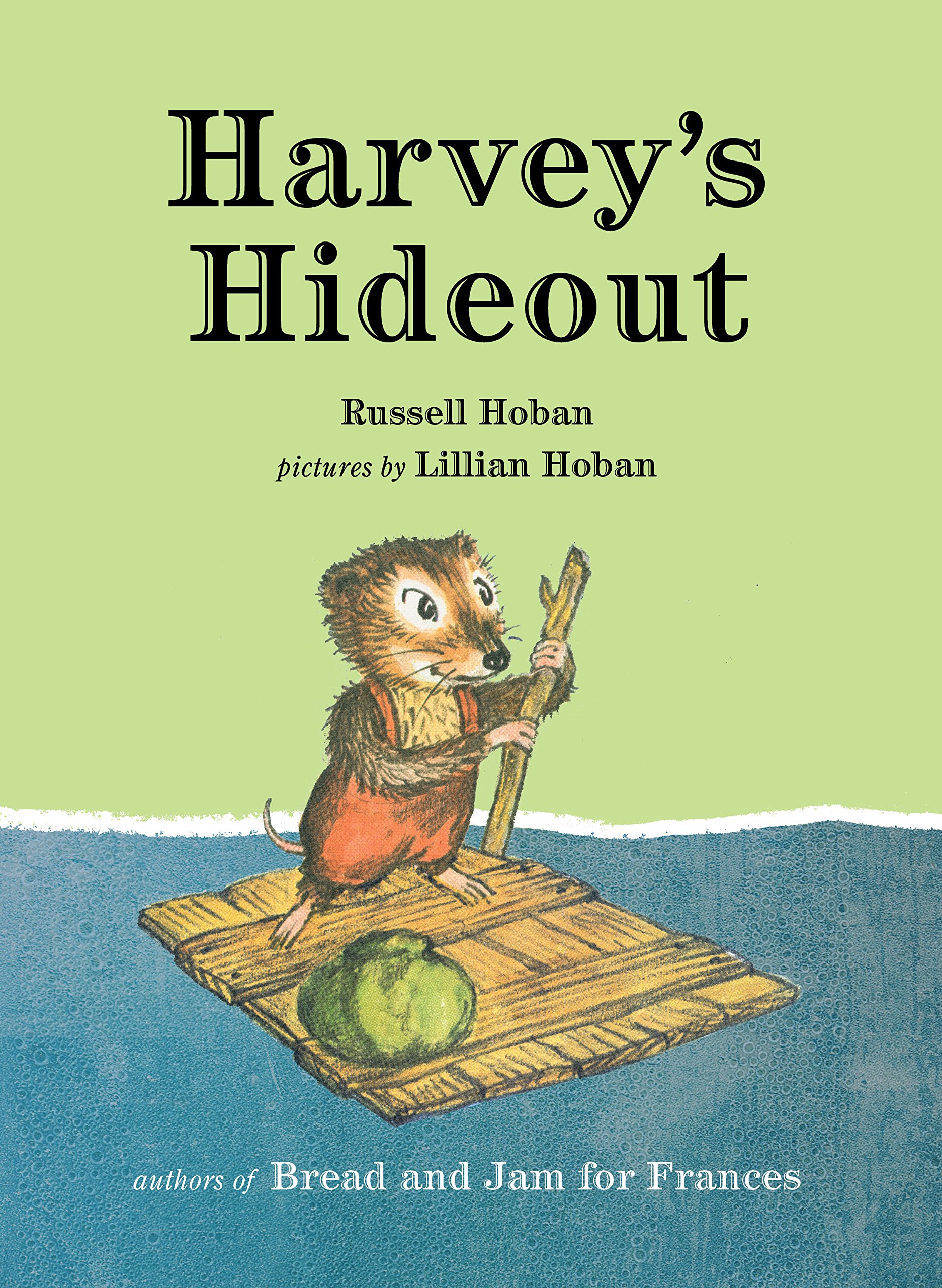 Harvey's Hideout
by Russell Hoban
★★★★★
When a brother and sister fight, can they overcome their differences?
Harvey Muskrat and his sister Mildred don't always get along. In fact, Harvey thinks Mildred is a bossy loudmouth, and she thinks he's selfish and inconsiderate.
Harvey's Hideout is a cute story with full-color whimsical illustrations that children and adults can relate to. Harvey and Mildred go their separate ways with secret clubs and girls-only tea parties as only siblings at odds can. While their parents try to curb their name-calling to little effect, it's an accidental discovery that reconnects the brother and sister.
The illustrations are simply precious and the story universal. This is a great read for the little ones and a sweet reminder for adults. Definitely provides opportunities for conversations with little ones. I have many fond memories of the Hobans' books, and it's great to see them accessible to a new generation.
I received this book as an Advanced Reader Copy (ARC) from NetGalley. My opinions are my own.
Book description
For big sisters and little brothers in dens, burrows, and houses everywhere.
"Mildred," said Father Muskrat, "it is true that Harvey is selfish and inconsiderate, but he is not stupid and no-good. Mildred is loudmouthed and bossy," Father said to Harvey, "but she is not mean and rotten."
When Mildred goes off to a big party where little brothers are not invited, Harvey finds a secret club in a secret place where big sisters are not allowed to be members. But when Harvey's lonesomeness overpowers his stubbornness, he discovers that a secret club with two members is much better.

Copyright secured by Digiprove
Acknowledgements: All book cover artwork and all text g more...
All Rights Reserved