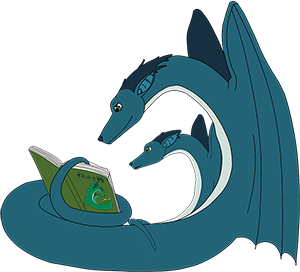 Back from hiatus
I took quite a bit of time off from reviewing due to dealing with acute mono for a few months and its aftermath. I should have caught mono when I was in college or been the among the something like 95% of folks who are immune due to having mild cases as they were growing up. No such luck. Luckily, most of us only dance with mono/Epstein Barr once in our lives. Here's looking at you, kid.
Just a note to explain why I stopped reviewing temporarily. Back on track and back in the reviewing mode. Off to NetGalley…
Catch you on the flip side!
Bookwyrm