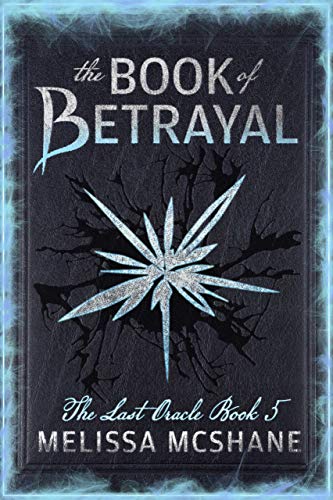 The Book of Betrayal
by Melissa McShane
★★★★★

How many secrets can a person keep?
Helena is overwhelmed with the number of secrets that she is keeping: from her family, from Malcolm, from Judy, from Viv, from the Wardens, from the Board of Neutralities, from the police… Actually, at this point, I think the only one in the city/state/continent/universe that Helena is not keeping secrets from is the Oracle at Abernathy's. Because, y'know… that whole oracle thing.
Every pivotal moment in The Book of Betrayal comes down to all the secrets. Everything that Helena would give her soul to protect is in peril, and mayhem is just around the corner, hidden behind the lies and the ultimate betrayal. It's time for Helena to step up her game. Nice won't cut it when the Warden world, the future of mankind, and love are on the line.
McShane always delivers and she's got another engrossing read with a great mix of laid-back humor and wit scattered among dire moments and world-shattering events. The only downside to finishing The Book of Betrayal is waiting for the next book in the series. Although that's okay, because anticipation adds to the enjoyment, and I've got all her other books to re-read. 😉
Book description
Helena Davies knows all about keeping secrets.
Now her secrets will come to light.
Helena's encounter with a terrible creature whose kind are bent on destroying the world revealed a terrible truth: a cabal of rogue humans works with those monsters, intent on gaining power. Charged to remain silent while her superiors prepare to attack the traitors, Helena fears trusting her friends, her colleagues, even her secret lover Malcolm Campbell. Any of them might betray her.
When an unexpected attack by the hidden enemy devastates magi around the world, it draws Helena deeper into the web of conspiracy. With Malcolm suffering his own loss, and friends betraying friends, Helena confronts the reality that no secret can last forever.

Copyright secured by Digiprove
Acknowledgements: All book cover artwork and all text g more...
All Rights Reserved