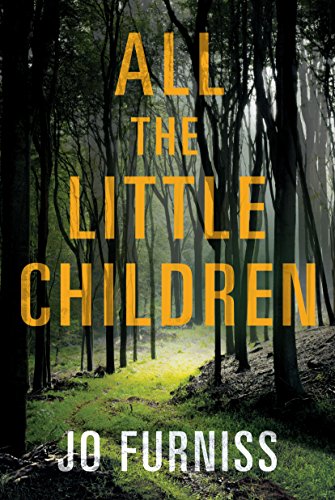 All the Little Children
by Jo Furniss
★★★★★
Gritty tale of survival
Overall, the characters were realistic and the story compelling. All the Little Children is definitely a story that defies you to put it down. Painful and wrenching to read at times, but impossible to stop reading. Even though it's dark and some really bad things happen, there's hope. And it's interesting to have the perspective of unprepared, imperfect mom doing her best to see all the children make it, and the character growth that requires. I thought this was actually much more realistic than if she had been a prepper.
In the beginning, the heroine is pretty unlikable, but reasons are given for the hardening of her heart. She's had some pretty heavy burdens. Over the course of the book, her character changes immensely, and while she doesn't become perfect, her behavior and motivations change.
I'm glad I chose this for my Kindle First pick. I was very iffy about halfway through the book, because it was pretty dark at times. But that's how it would be in reality; an apocalypse is not an easy thing to live through. I was wondering if anything good was going to happen. But the author had a gripping story that I wasn't willing to put down.
The story: A mother finds her life as a world traveler and entrepreneur shattered during a weekend camping trip with her children and family. Terrorists have deployed a virus across England and wiped out most of the inhabitants. To complicate matters, mercenaries swoop down to kill the survivors to ensure the virus cannot spread to the rest of the world.
In the chaos of an unprepared life, her fractured family, and the terrifying events unfolding around her, Marlene does her best to help them all survive. Picking up more lost children along the way, she and her sister-in-law struggle to make their way across England, searching for a safe haven.
Some other reviewers have commented that this book ends on a cliffhanger. I didn't feel that way. I felt that what was said, especially at the end, indicated how the story would turn out. I didn't find any indication this was a series, maybe I'm missing something, but I also didn't feel that there needed to be anything else. The ending was very satisfying with a twist that really showed character growth.
Book description
When a family camping trip takes a dark turn, how far will one mother go to keep her family safe?
Struggling with working-mother guilt, Marlene Greene hopes a camping trip in the forest will provide quality time with her three young children—until they see fires in the distance, columns of smoke distorting the sweeping view. Overnight, all communication with the outside world is lost.
Knowing something terrible has happened, Marlene suspects that the isolation of the remote campsite is all that's protecting her family. But the arrival of a lost boy reveals they are not alone in the woods, and as the unfolding disaster ravages the land, more youngsters seek refuge under her wing. The lives of her own children aren't the only ones at stake.
When their sanctuary is threatened, Marlene faces the mother of all dilemmas: Should she save her own kids or try to save them all?

Copyright secured by Digiprove
Acknowledgements: All book cover artwork and all text g more...
All Rights Reserved