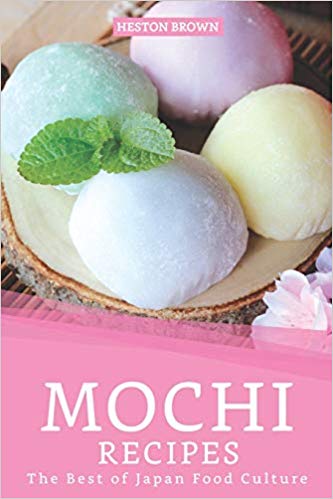 Mochi Recipes
★★★★★
Yum!
Mochi Recipes: The Best of Japan Food
Culture
is a great basic mochi cookbook.
I've cooked several recipes from this cookbook and they were all delicious. I've never made mochi before using this book, so it was nice to find reliable recipes. This book is definitely going to save me on my Etsy bill, which was my go-to for pure, wholesome, hypoallergenic mochi before this. (I have severe food allergies and have never been able to find commercial mochi that were pure enough.) Very pleased with this cookbook.
Book description
Japan has one of the most enviable cultures in the world, and their food options play an integral part in this. Mochi is one of these foods, and it has always been one of the most favored delicacies in the Japanese food scene.
Mochi makes use of different ingredients that you can easily find. With this book and those ingredients, you are on your way to making the best of Mochi.
You should certainly hop on the Mochi train too, and treat your family to the exquisite taste of this food; they will certainly love you for it. There are 30 recipes to try out in this book, so let us get t work. You are about to experience a whole lot of fun.

Copyright secured by Digiprove
Acknowledgements: All book cover artwork and all text g more...
All Rights Reserved