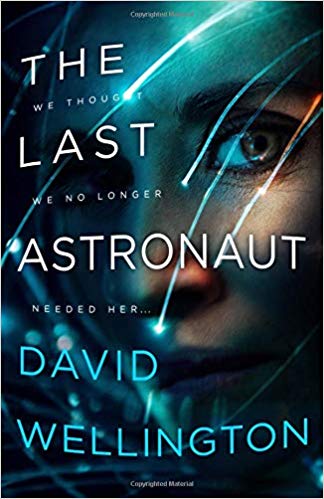 The Last Astronaut
by David Wellington
★★★★☆
A Careful exploration of inner and outer space
There's a lot to like about this book. The character- and world-building are phenomenal and I found myself heavily invested in the character of Sally Jansen especially. I didn't agree with the whole demonization when she chose to save her crew, but that is probably how the world would take it.
Overall, this was a great book that I really, really enjoyed right up until the point where you find out more about the alien ship. I found that part disappointing and limiting the scope of the book. Others may totally not agree, but I would have liked the aliens to have been a bit different, and therefore the conclusion didn't really work for me. Because I enjoyed the book so much up until that point, I'm only knocking it down one star.
I received this book as an Advanced Reader Copy (ARC) from the publisher through NetGalley. My opinions are my own.
Book description
Mission Commander Sally Jansen is Earth's last astronaut–and last hope–in this gripping near-future thriller where a mission to make first contact becomes a terrifying struggle for survival in the depths of space.
Sally Jansen was NASA's leading astronaut, until a mission to Mars ended in disaster. Haunted by her failure, she lives in quiet anonymity, convinced her days in space are over.
She's wrong.

Copyright secured by Digiprove
Acknowledgements: All book cover artwork and all text g more...
All Rights Reserved