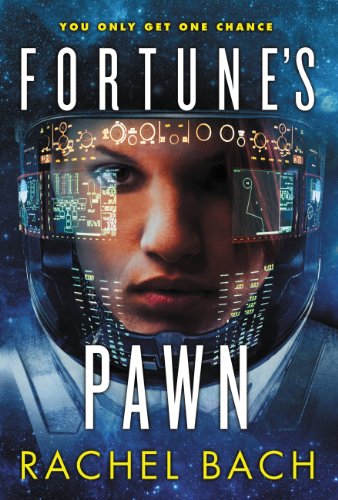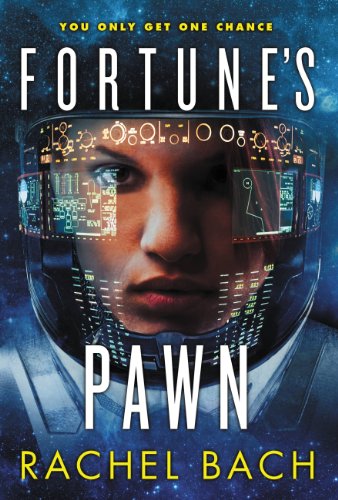 Fortune's Pawn
by Rachel Bach / Rachel Aaron
★★★★★
What's a girl got to do to save the universe?
Okay, Devi just wants the fast track to her goal, she's done eight full-fire tours in five years, she's got a beautiful custom body armor and some kick-butt weapons, and she's not afraid to use them. Unfortunately, her next assignment might be a desk job, while she's got her aim on being one of the best of the best – a Devastator, a member of the king's own armored unit. The Paradox trilogy starts out with Fortune's Pawn (Paradox Book 1) where Devi is dumping her Blackbird career to further her ambition and joining the crew of The Glorious Fool, a ship with a bad reputation for getting crew killed. But if Devi survives, one year of experience on the Fool will count as much as five years somewhere else. And she isn't getting any younger… But will her ambitions keep her from getting any older?
Devi finds there are many mysteries about and aboard the Fool, mysteries that could get her killed. And as bad as she thinks it might be, it can always get worse. No one is who they say they are, no one is what they say they are…
There's a lot to enjoy in Fortune's Pawn from strong female characters not afraid to kick butt and take names (love Devi's loyalty to her Lady Gray!), unique alien races, cool tech, even cooler spaceships, etc. If you have any problem with the science, simply suspend your disbelief or pretend this is a fantasy, because a few debatable terms aside, this is an original and fun ride. In fact, it was so much fun, I grabbed the other two in the trilogy and devoured them back to back. Nothing to disappoint and SO much Devi to love, along with other characters that pull hidden depths and origins out of their bag, as friends and enemies alike battle together to save humanity, free oppressed people, and make new alliances among some sincerely alien aliens.
If you love Rachel Aaron / Rachel Bach, science fiction, strong female characters, and original worlds, you'll be pleased you grabbed the Paradox series. Way too much fun! Highly recommended.
I hope Rachel writes more science fiction. Actually, I just hope she writes more. If you haven't read Rachel's Eli Monpress or Nice Dragon series under the name Rachel Aaron, go now. Grab them. Read them!
Book description
Devi Morris isn't your average mercenary. She has plans. Big ones. And a ton of ambition. It's a combination that's going to get her killed one day – but not just yet.
That is, until she just gets a job on a tiny trade ship with a nasty reputation for surprises. The Glorious Fool isn't misnamed: it likes to get into trouble, so much so that one year of security work under its captain is equal to five years everywhere else. With odds like that, Devi knows she's found the perfect way to get the jump on the next part of her Plan. But the Fool doesn't give up its secrets without a fight, and one year on this ship might be more than even Devi can handle.
If Sigouney Weaver in Alien met Starbuck in Battlestar Galactica, you'd get Deviana Morris — a hot new mercenary earning her stripes to join an elite fighting force. Until one alien bite throws her whole future into jeopardy.

Copyright secured by Digiprove
Acknowledgements: All book cover artwork and all text g more...
All Rights Reserved